The Dubai International Boat Show (DIBS), one of the biggest marine events in the MENA region, is being held from March 1 till March 5, 2023, at the Dubai Harbour. Organised by the Dubai World Trade Centre (DWTC), the show has various marine vessels (superyachts, submarines, catamarans, etc.) on display. This year, according to DWTC, it gathers 1, 000+ brands, 150+ boats, and 30, 000 visitors.
Superyacht Avenue can be called the main attraction of the show: it will bring together the largest yachts at the show. Some remarkable ones are Majesty 111 (34.10 m) and Nomad 101 (30.9 m) by Gulf Craft; Ferretti Yachts 780 (24 m); Fly 68 (21 m) by Azimut, and others. Apart from superyachts, one will be able to find boats of all sizes at the Boats On Land section, where they are exhibited on water and land. At DIBS, there will also be Supercar Avenue. Although unexpectedly not marine related, the section will feature the rarest of supercars that are exclusively displayed at the show.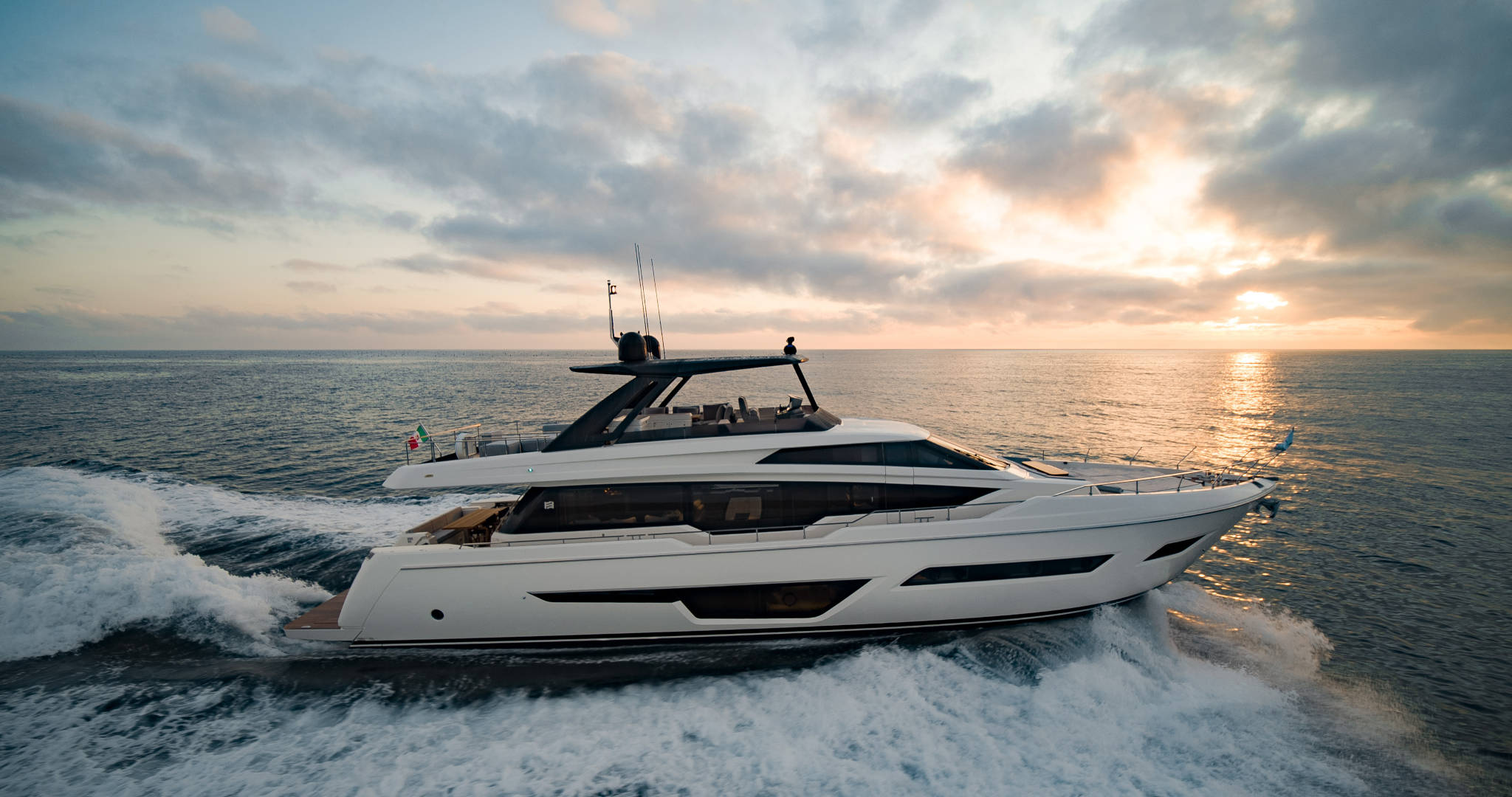 If just looking at spectacular vessels is not enough for you, there will be plenty of outdoor activities. A part of the Dubai Harbour will be turned into the Watersport Village, where visitors of all ages can have fun while kayaking, standup paddleboarding, kite surfing, and more. Fishing fans will have an opportunity to participate in the Dubai Fishing Competition. The Dive Pool section will let one see the newest diving techniques, demonstrations, and even a live mermaid show.
For people who belong to the field, DIBS is a perfect opportunity to have a look at the latest trends and technologies in the market. It will include a number of discussions and workshops with expert speakers such as the Middle East Yachting Conference, the Experiential Yachting Forum, and Dive Talks, where internationally famous divers, explorers, and photographers tell about new techniques and their experiences.
Visitors who are planning on shopping at DIBS should go straight to "Dive MENA" and "Equipment Supplies & Services (ESS)". The first section will feature different diving gear and gadgets. ESS will display all types of marine products and equipment — from satellite navigational systems to boat engines. At DIBS, there will also be a boutique section where brands can set up shop.
To get more information about the Dubai International Boat Show and read its full programme, please visit its official website.
You might also be interested in visiting the Art Dubai art fair.